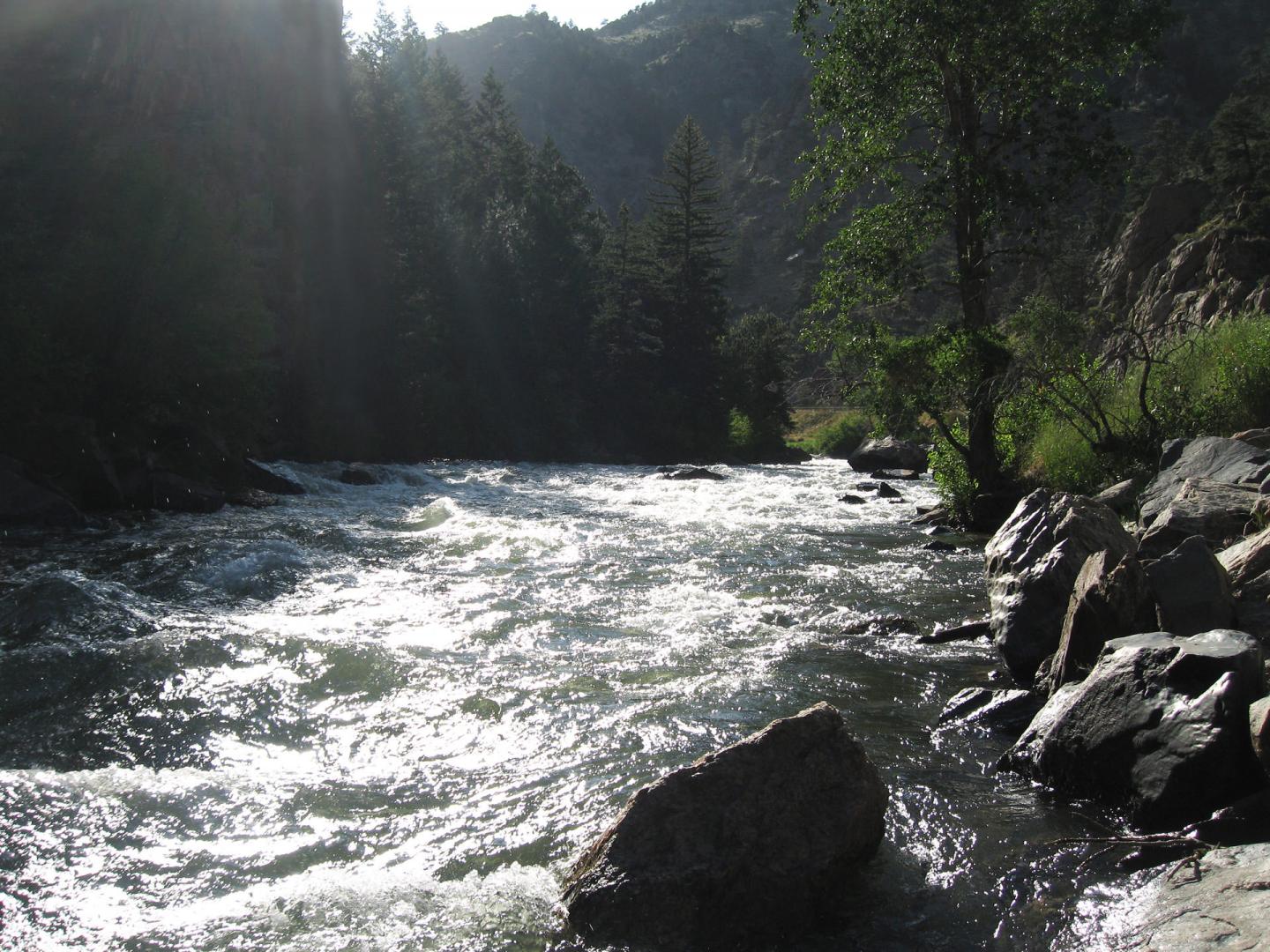 Rocky Mountain Water Company
The Rocky Mountain Water Company is a Carrier Ditch Company that operates and maintains the Rocky Mountain Ditch "RMD" (in operation since 1862) and the Wannamaker Ditch "WD" (in operation since 1860). Both earthen embankment irrigation ditches receive water from Clear Creek in Golden, Colorado which is then delivered to several hundred customers in Jefferson County, Lakewood, Wheat Ridge, Denver and Arvada Colorado.
About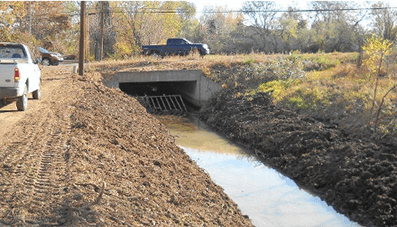 ROCKY MOUNTAIN WATER COMPANY
The Ditch carries Clear Creek water from early spring to late Fall, with the exact dates depending on the amount of water available from the Creek and as administered by the State appointed Water Commissioner. In addition to normal diversions, large ditch flows can result from the intense rain or snow storms which sometimes occur in this area.
The Ditch, in accordance with its decreed priorities, carries approximately 7,092 inches of water all of which are currently under contract. A full supply of water is measured at the rate of 40 inches for each cubic foot of water per second. The Ditch, in accordance with contracts with CBC, also carries other water rights owned and operated by CBC.
Typical activities include maintaining the Ditch to ensure unobstructed capacity is present to convey irrigation water flows and incidental storm water accumulations along the ditch segments.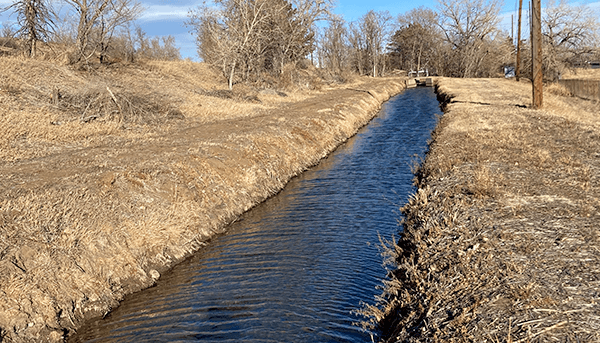 WANNAMAKER DITCH COMPANY
The Rocky Mountain Water Company also operates and maintains the Wannamaker Ditch owned by the Wannamaker Ditch Company (also a Carrier Ditch Company that is a wholly-owned subsidiary of CBC since 1975).
The Wannamaker Ditch is a 5 mile long earthen embankment irrigation ditch that runs from Clear Creek to West 54th and Tabor Streets. There are approximately 30 Wannamaker Ditch contract customers of which are under contract for the entirety of the 1,168 inches of water.
In addition, the ditch company provides water carriage to Coors Brewing Company, transporting Coors water rights from Clear Creek to three major water storage reservoirs.
DO YOU LIVE BY THE ROCKY MOUNTAIN OR WANNAMAKER DITCH? PLEASE HELP US!
One of the problems we experience results from the disposal of trash, grass clippings, and other yard debris in the ditch or along the ditch right-of-way. This situation can not only cause serious problems in ditch operations up to and including flooding, but can also foster offensive odors, encourages the proliferation of pests, and contributes to unsafe conditions along the ditch right-of-way. This problem normally results from the actions of only a few thoughtless people. We hope you will be among those who maintain the area near the ditch in an attractive condition so it will be an asset to all of the properties in your neighborhood.
Another occasional problem concerns access to the Ditch. Our operating personnel will be making frequent trips along our right-of-way to check the Ditch and to perform maintenance functions. Fences, bridges, retaining walls or landscaping near the Ditch all can affect this work, so if you are planning items such as these, you must contact us so we can assist in developing ideas that not only meet your needs, but also ensure our operations and maintenance access (by prescriptive easement) is not encroached upon.
If you have any questions about us or our operations, please feel free to give us a call at 303-277-3374.
Contact
The information you provide will only be used in accordance with our privacy policy unless otherwise disclaimed on the site.